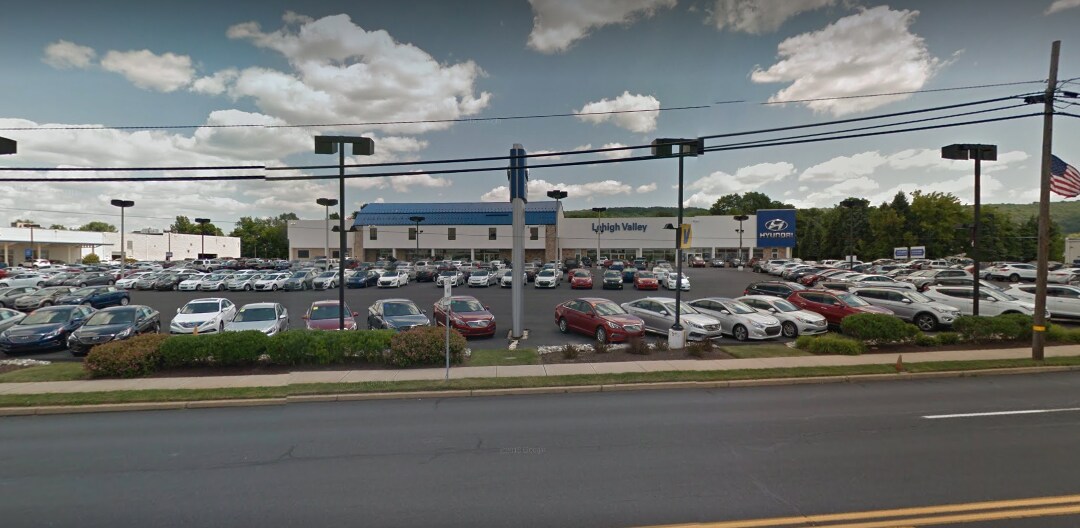 At Lehigh Valley Hyundai, we understand that, sometimes, your car's maintenance needs can put a damper on your day. A vehicle's service or maintenance needs don't always hit at the most convenient times. That's why our dealership provides quality Hyundai service that Allentown area shoppers can trust, and technicians that are dedicated to providing that service in a timely manner.
Our dealership offers Car Care Express, which allows you to get in, get out, and get back to enjoying your day. With Car Care Express, Hyundai owners can enjoy quick oil changes and other services that help to keep their vehicles in tiptop condition. Car Care Express services offered include oil and filter changes, tire rotations, battery replacements, wiper blade replacements, and more.
There Every Step of the Way for Your Hyundai near Allentown
Our service center features factory-trained technicians whose training is continuously updated by Hyundai. Our highly skilled technicians work only with genuine Hyundai parts at our Allentown area dealership that were designed to protect the investment that you have in your vehicle. These parts have been designed and manufactured to the highest standards, help to preserve the integrity of your Hyundai, and ensure that you can continue enjoy the peak performance from your vehicle.
Our dealership believes in cultivating relationships with our customers that long last after they drive off of our lot in their new vehicle. We're dedicated to being there every step of the way, helping you stay on top of your car's regular maintenance needs or handling any repairs that may come up.  With the Hyundai Assurance Car Care app, available in models from the 2011 model year and later, getting help or information about your vehicle is now easier than ever. With the app, you can call for roadside assistance, access quick reference guides and maintenance schedules, schedule a service appointment, and more.
Our dealership aims to make taking care of vehicle maintenance a breeze for Hyundai owners. To learn more about all that our service department has to offer, contact Lehigh Valley Hyundai at (855) 974-1445 or click the button above to schedule a service appointment.